January and February I went to a few classic old timey joints in Florida
Stans Subs, Bonita Springs Florida
Since 1972, this tiny, take out only spot does magic.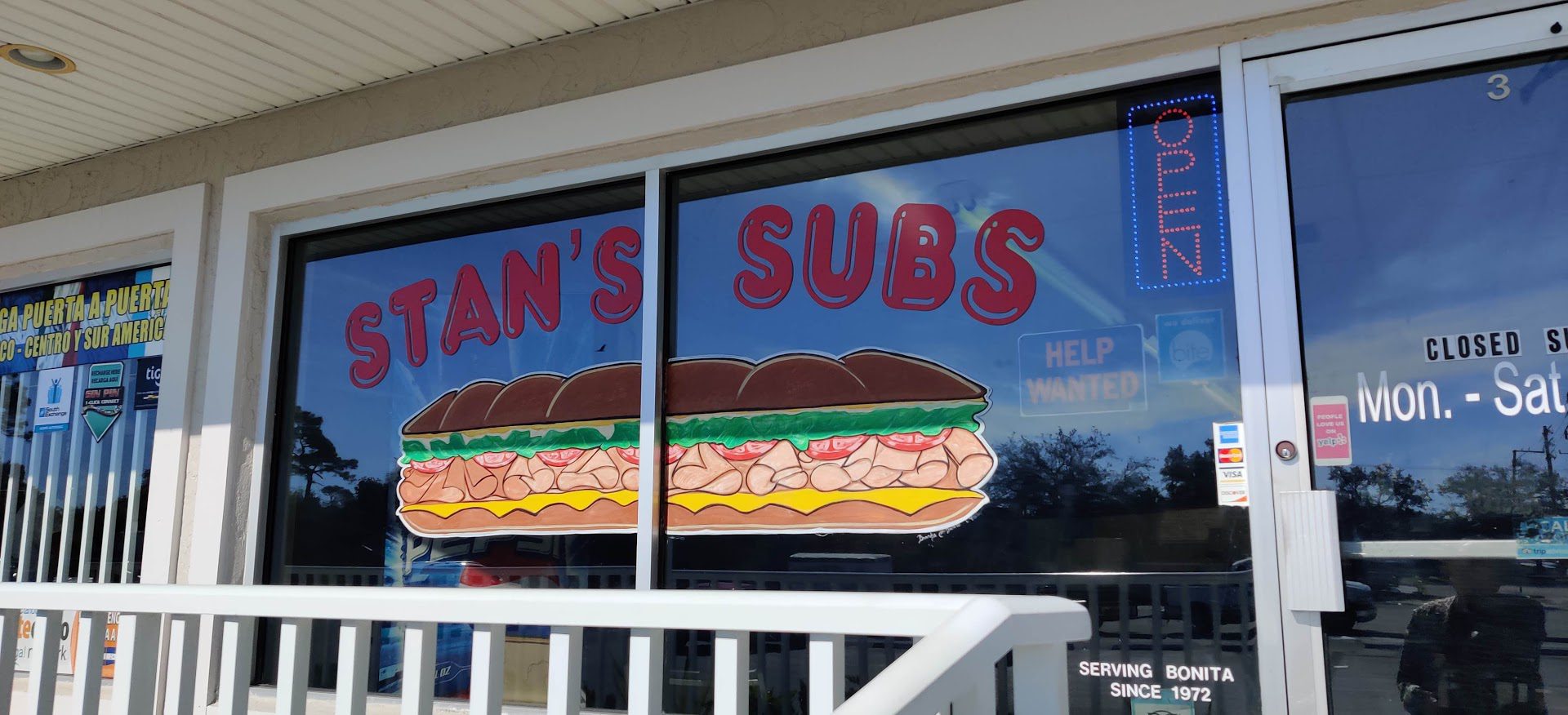 26880 Old 41 Road, Bonita Springs; 239-992-9973
The Bubble room, Captiva, Florida
Since 1979, this Kitch masterpiece has turned out food with punny names and giant desserts, the most famous of which is the orange crunch cake. All entrees come with bubble bread, which is 2 types of bread-Monkey bread, which are gnarled cinnamon rolls, and cheese bread where the cheese is held on by garlic mayonaise. They also gives salad, one of which is has pepperoni on it. Also, one option for a side dish is a cheese stuffed tomato which has a giant homemade potato chip in it.
The outside of the Bubble Room
the house salad which is topped with Pepperoni
Lindas La Cantina, Orlando, Florida
Hot Dog Heaven, Orlando, Florida
Dixie Crossroads, Titusville, Florida
They invented the process to split rock shrimp, which look like tiny Florida lobsters, in half to make them commercially viable. They serve them like tiny lobster tails with the seasoning of your choice. Open since 1983, all their seafood is top notch.
O'Steens Restaurant, St. Augustine, Florida
Since 1965, this restaurant has been frying shrimp perfectly and serving it with a dipping sauce with Datil peppers, which came over from Spain. They also have a thicker Datil pepper sauce in Grolsch bottles and a Minorcan Clam Chowder that has the same pepper. It packs a whallop.