Montana  
Montana has one of the stranger events around.  The
Testicle Festival near Missoula.  It happens every September.Ingomar, MT
Anaconda, MT
Bars-
Club Moderne- 801 E Park Ave, Anaconda, MT 59711 Most Days· 12PM–2AM
(406) 563-0333-Amazing Classic Art deco bar that was destroyed by fire in 2016 but somehow the owners were able to make a pretty amazing recovery
Jfk Bar- 823 E Park Ave , Anaconda, MT 59711  (406) 563-6010-on the opposite spectrum to Moderne is this classic wood neighborhood bar.
Eats-
Classic Cafe-627 E Park Ave, Anaconda, MT 59711  (406) 563-5558-Theme diner where you can eat at a love bug.
Peppermint Pattys-"featuring the original Johns pork chop sandwich"- 1212 E Park Ave, Anaconda, MT 59711 Daily· 11AM–8PM  (406) 563-7428
Billings, MT
Live Music-Railyard Ale House-2526 Montana Ave, Billings, MT 59101 (406) 867-2337 With the occasional Punk Show
Eats-
The Burger Dive -114 N 27th St, Billings, MT 59101 (406) 281-8292 They make a version of the cheese skirted burger called the Behometh.
Bozeman, MT
Live Music
Filling Station Vfw-2005 N Rouse Ave, Bozeman, MT 59715 (406) 587-0585-VFW hall with occasional live music shows
Butte, Montana
The Pasty is all over town, a sweet or savory pie, but generally meat, potatoes and onions.
Butte is a big city that lost a lot of population.  Theres a ton of building on the historic register but it feels very quiet all over.
Evel Knievels Grave is in Butte at the Mountain View Cemetary
Museum-
Piccadilly Museum of Transportation- 20 W Broadway St, Butte, MT 59701  (406) 723-3034-quirky donation only transportation museum with odd hours. Theres a very tiny Evel Knievel section.
Eats-
Matt's Place Drive-In-2339 Placer St, Butte, MT 59701 (406) 782-8049 Great looking old timey burger roadside inn.
Joe's Pasty Shop-1641 Grand Ave, Butte, MT 59701 (406) 723-9071-At Joes, you can get your pasties smothered with Chili and Cheese.
Freeway Tavern-2001 S Montana St, Butte, MT 59701 (406) 723-9083- cool old sign-Home of the freeway wop chop, a deep fried pork chop sandwich with pickles
Trimbos 43 E. Park St. Butte, MT 59701 (406)782-1700 home of the Jumboli-huge stromboli that feeds four
Royse's Hamburgers & More -2340 Harrison Ave, Butte, MT 59701 (406) 782-1971-once an Arctic Circle, they have the regional Huckleberry shakes.
John's Pork Chop Sandwich Shop- 2400 Harrison Ave, Butte, MT 59701 (406) 782-1783-Very old very sparse regional chain with the pork chop sandwiches.
Columbia Falls, MT
Attraction-
Montana Vortex and House of Mystery– 7800 US-2, Columbia Falls, MT 59912  (406) 892-1210-one of many mystery spots scattered throughout the US.
Eats-
The Nite Owl and Back Room-522 9th St W, Columbia Falls, MT 59912  (406) 892-2191-old family restaurant and bar popular with the locals with average bbq.  They have the regional fry bread.
Great Falls, MT
Tiki Bar-Not really very tiki but Sip 'n Dip Lounge in a vintage hotel has Mermaids swimming in the pool while you drink, and also has real gambling machines: 17 7th St S, Great Falls, MT 59401 (406) 454-2141
Hotel-
Greystone Inn -621 Central Ave, Great Falls, MT 59401  (406) 452-1470-super close to the Sip N Dip bar this very plush hotel is quite reasonable.  The ice machine is kinda weird but lots of amenities hotels are doing away with, like ceramic in room coffee mugs.  On a strip with lots of shops
Eats-
Fords Drive In-1301 Central Ave W, Great Falls, MT 59404-Classic drive in restaurant with lots of ice cream choices and burgers.
Helena, MT
Eats-
R-B Drive-In- 932 Helena Ave, Helena, MT 59601  (406) 442-7482-drive in with burgers and ice cream.
Ingormar, MT
EATS-
The Jersey Lily Restaurant and Saloon Have an enjoyable meal of baked beans.  Open til Midnight.  The surrounding area has lots of cowboy stuff. 105 Main St, Ingomar, MT 59039
Kalispell, MT
Eats-Norm's Soda Fountain- 34 S Main St, Kalispell, MT 59901  (406) 756-5466-old timey lunch counter.  Good burgers including a chili and fry covered one called a frilly burger.  There are similar burgers in Colorado called Sloppers.
Livingston, MT
Livingston is a pretty high end town with juice bars and boutiques.  Its an hour from the Yellowstone North Entrance.
Bars-
Stockman Bar, Cafe and Casino-118 N Main St, Livingston, MT 59047 (406) 222-8455-classic old west type bar and restaurant.  Locals pop in from time to time.
Eats-
Mark's In and Out – 801 W Park St, Livingston, MT 59047  (406) 222-7744-Burger and ice cream joint since 1954.  "no shirt, no shoes, no problem"
Missoula, MT
As another college town, Missoula, Montana local scene tends to revolve around the University of Montana.    Events are held at the University Theater, Adams Event Center and Grizzly Stadium.  For ticket info call 406-243-4999.Bars:
Mo Club Bar-139 West Main (406-728-3740)
Music Clubs:
The Badlander-208 Ryman St, Missoula, MT 59802
Phone:(406) 549-0235
Top Hat-134 West Front Street (406-728-9865)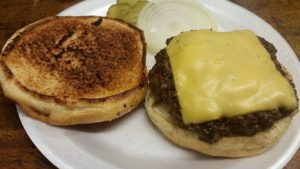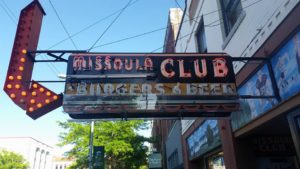 Food:
Dinosaur Cafe inside Charlie B's-next to Zimorino's Restaurant-424 North Higgins Avenue.  This bar is tough to locate as it has no sign and no published numer, but it serves cajun food til 11 pm.
Bridge Bistro-515 South Higgins Avenue (406-542-0638) Pizza
Oxford-337 North Higgins Avenue (406-549-0117) Very late bar eats like burgers.
Missoula Club-139 W Main St Missoula, MT 59802 (406) 728-3740, hand formed burger, horseradish cheese, bacon, booze or milkshakes, bartender is the cook. NO FRIES, Chips
Records:
Rockin Rudy's-237 Blaine Street (406-542-0077)
Ear Candy Music-736 South Higgins Avenue (406-542-5029)
Misc. Shops
Carlos One Night Stand-204 South 3rd Street W.  (406-543-6350) Thrift store.
Joint Effort-311 North Higgins Avenue (406-543-5627) Head shop with a cute name.
Alternative Radio:
KBGA-89.9 FM
Alternative Paper-
Polson, MT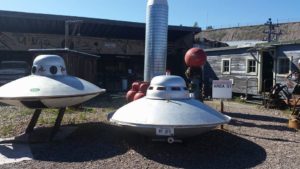 Miracle of America Museum– 36094 Memory Ln, Polson, MT 59860 (406) 883-6804-From Roadside America "The Smithsonian of the West" has 112,000 items, including a Viking ship, a two-headed calf, a motorcycle made of wood, a KKK hood, and a winged monkey from The Wizard of Oz. 35 buildings full of stuff. – See more at: http://www.roadsideamerica.com/tip/8135#sthash.n2MyFfQ2.dpuf
Eats-
Richwine's Burgerville – 50567 US-93, Polson, MT 59860: (406) 883-2620