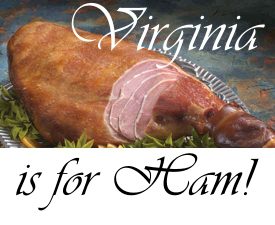 This Map and the Content may not match as everything is a work in progress
Virginia
WATCH OUT!!!! VA is known for Speed Traps.  Don't speed on the interstates
 Atlavista, VA
Eats-
Chef's Drive-In, 1101 Main St, Altavista, VA 24517 (434) 369-5590-Small burger and dog joint.  Limited internet evidence.
Shopping-
Low Vintage-105 Fifth St. SE, 293-9082 Opens at noon most days.
Mels Cafe-719 W Main St, Charlottesville, VA 22903-Directly across the street from the Amtrak station, this awesome stop has amazing burgers, chili dogs, Fried chicken, pie and the regional griddled donuts with ice cream in an old nebas roast beef building.  Many hotels nearby too.
Exmore, VA
Eats-
Exmore Diner- 4264 Main St, Exmore, VA 23350-Since 1954, looks like a repro diner but its not.  Good looking burger.
Fulks Run, VA
Eats/Grocery-
Fulks Run Grocery, Inc– 11441 Brocks Gap Rd, Fulks Run, VA 22830-Seller of Turner Hams and you can get ham dishes and biscuits served out of a truck.
Galax, VA
Eats-
The Galax Smokehouse– 101 N Main St, Galax, VA 24333-Noon to 7.  Closed Sunday and Monday.  BBQ
Gordonsville, VA(Greater Charlottesville
Eats
BBQ Exchange-102 Martinsburg Ave,Gordonsville, VA 22942-Good brisket, great sides
Hillsville, VA
Eats-
B & P Drive In – 905 Floyd Pike, Hillsville, VA 24343  (276) 728-7896-Cracked and faded sign, teeny tiny hole in the wall burger joint.
Linden, VA
Eats-
Regional Burger-The Cheesy Western available around town started probably at the Texas Inn is a burger with  fried egg, melted cheese, pickles and sweet mustard based relish plus onion.
Texas Inn Cornerstone- 110 Cornerstone St, Lynchburg, VA 24502-Newer branch of the Texas Inn, Above
Weenie Stand-201 Alleghany Ave, Lynchburg, VA 24501
The World Famous Stadium Inn-3007 Fort Ave, Lynchburg, VA 24501-Breakfast ,  Burgers and more.
Cavalier Store-2920 Rivermont Ave, Lynchburg, VA 24503-Definitely NOT the best burger in Lynchburg, but a solid "Normal" burger of the diner variety in a bar setting.  Cash only.  Open Daily til 12.
Marshall, VA
Eats-
Norfolk, VA
Salmich's Burgers & Hoagies -1371 E Little Creek Rd, Norfolk, VA 23518 (757) 587-7205-phenomenal italian subs and burgers.
Newport News, VA
Eats-
Shortys DIner-627 Merrimac Trl Williamsburg, VA 23185-Breakfast and lunch only. Open til 2 pm.
Portsmouth, VA
Eats-
Ray's Dog House- 6239 Portsmouth Blvd, Portsmouth, VA 23701-Chili dogs
Pound, VA
Eats
Attraction-
Roanoke Pinball Museum – 1 Market Square SE, Roanoke, VA 24011: (540) 342-5746
Staunton, VA
Eats-
Wrights Dairy-Rite – drive-in with car hop service and great burgers 346 Greenville Ave, Staunton, VA 24401
Live Music
Wincester, VA
Birthplace of Patsy Cline.  Stop by the visitors center for a map with all the Patsy sites, including her grave.
Wise, VA
Eats-
K&E Southern Sweets LLC-332 E Main St, Wise, VA 24293-Sweets bakery that is newish but has the best chili dogs and burgers in the area.
Woodbridge, VA
Eats-