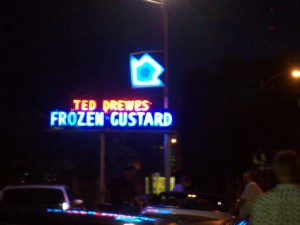 Ted Drewes Frozen Custard. So thick, it doesn't fall out, at least for about 30 seconds
Route 66 goes thru MO!
Saint Louis
The regional alternative paper is The Riverfront Times.
St Louis Local Music Site.  Punk Rock Shows here at st. louis punk.
St Louis Night Times Magazine.  The trouble in river city lists have events for St. Louis and Kansas.  Real Rock.  Sign up before you trip.
St Louis Concert Web.  Weekly burlesque shows from theAlley Cat.
Lacledes Landing and the Central West End are two big bar/club areas in St. Louis.
Regional Specialities:
PORK STEAK! -Basically an uncured ham, cooked as a steak and basted with BBQ Sauce!
Toasted Ravioli-many restaurants in the area have this appetizer on the menu.  Its not toasted though, its actually breaded and fried and served with a tomato dipping sauce. One of the best is at Mama Toscano's Ravioli, 2201 Macklind Ave, Saint Louis, MO 63110
Gooey Butter Coffee Cake is available at many local bakeries and supermarket.
Another Regional specialty is the St. Paul sandwich.  Its not available anywhere else.  Its basically an egg foo young patty with pork or such on white bread with Mayo and tomato and is very cheap and available only at most every local chinese restaurant like Yet Bun Chop Suey.
A few restaurants also have deep fried Tripe Sandwiches like Tripe City.
Rumas Sandwich Shop-1395 Quantock Dr
Saint Louis, MO 63125-Home of the Gerber sandwich, ham and melted cheese served on Garlic Bread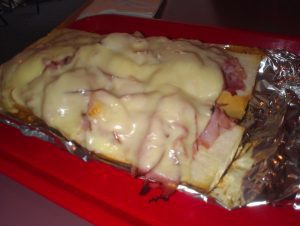 I have been doing a lot of research about St. Louis and only one place has come up in almost everything I read about the place-Ted Drewes Frozen Custard.  They Specialize in "concretes" which are extra thick shakes they serve to you upside down.  There are various locations, but I am listing the original on old route 66 at 6726 Chippewa, St. Louis (304) 481-2562.  Caution!!!!  During winter, Ted Drewes is Closed!!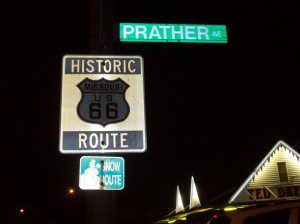 Eats
Pappy's Smokehouse -Memphis Style, Slow Smoked Pork, Brisket, Chicken, Turkey and Sausage, DEEP FRIED CORN ON THE COB,  Only open until 8pm. 3106 Olive St  St Louis, MO 63103 (314) 535-4340
Bogarts Smokehouse-1627 S 9th St, St. Louis, MO 63104-Closes early!  4 pm weekdays or 8 pm weekends "or when they run out" Highly rated!
Chuck A Burger Drive-9025 Saint Charles Rock Rd, Saint Louis, MO 63114 Old Fashioned burger joint-They have fried cheese cubes.
Amighetti's-9631 Manchester Rd, St. Louis, MO 63119 (314) 962-6030-Since 1916, though the original has closed. Famous for sandwiches on Amighetti's bread, with provel cheese, lettuce, tomato, pickles, onion, pepperoncini & a house dressing.
The Haven-6625 Morgan Ford Rd, St. Louis, MO 63116-(314) 352-4283-Since the 40s, Classic pub with classic grub like open face roast beef
Blues City Deli -2438 McNair Avenue; 314-773-8825-Great italian sandwich, but be wary of the regional provel cheese.
Crown Candy Kitchen-1401 St Louis Ave, St. Louis, MO 63106-Classic Soda Fountain with insane BLTs, table jukeboxes and candy.-(314) 621-9650
Adam's Smokehouse -2819 Watson Rd, St. Louis, MO 63139 (314) 875-9890-they have a smoked salami that is like a summer sauage that is bonkers. Ribs are great too.
Mom's Deli -4412 Jamieson Ave, St. Louis, MO 63109 (314) 644-1198 home of the moms special, thin sliced Turkey-Ham-Beef- Munchee Cheese-Lettuce-Tom.-Pickles-Onions & Homemade 1000 Island
Donut Drive-In – Donut Shop- 6525 Chippewa St, St. Louis, MO 63109
great signage. Phone: (314) 645-7714
The Piccadilly at Manhattan-7201 Piccadilly Ave, St. Louis, MO 63143-(314) 646-0016-Oldest restaurant in St. Louis. Comfort food. Full Bar
Al's Restaurant-1200 N 1st St, St. Louis, MO 63102-(314) 421-6399-Steakhouse since 1925 featuringAl's Signature Dish Beef Romano-filet mignon butterflied, stuffed with prosciutto and romano cheese, rubbed with garlic and lightly breaded, sautéed in olive oil and finished in the oven, served with side of marsala sauce-$$$$
Anthonino's Taverna -Greek Restaurant ·2225 Macklind Ave, St. Louis, MO 63110
(314) 773-4455-Winners of best toasted ravioli, and they also have garlic bread with the hyper regional provel cheese.
Gioia's Deli-1934 Macklind Ave, St. Louis, MO 63110-(314) 776-9410-old Deli famous for hot salami sandwiches
Smoki O's BBQ -1545 North Broadway; 314-621-8180-a version of regional specialty pork steak and also Snoots, aka smoked pig snouts.
Carl's Drive-In-Crispy Hamburgers, onion rings & foot-long hot dogs, great chili and root beer: 9033 Manchester Rd, Brentwood, MO 63144 (314) 961-9652
Steve's Hot Dogs On the Hill -2131 Marconi Ave, Saint Louis, MO 63110(314) 762-9899-Mini chain of all regional hot dogs and a unique waffle dog, a hot dog inside a waffle.
Charcoal House-9855 Manchester Rd, St. Louis, MO 63119- (314) 968-4842-Oldest steakhouse in St Louis.  Closed Sunday and Monday
The Pat Connolly Tavern-6400 Oakland Ave, St. Louis, MO 63139-(314) 647-7287-70 plus year old bar with neon sign and good bar food and burgers
Tony's– 105 Carondelet Plaza, Clayton, MO 63105-(314) 231-7007-Classic Steakhouse with tableside prepared desserts since 1946-$$$$
Attractions-
City Museum-Museum of Mirth, Mystery and Mayhem. A small section of the City museum houses this department with Exhibits on Corn Dogs and Giant Underpants. 701 North 15th Street.  Open late on weekends.
Currently, most bars in St. Louis are only open until about 1:30 am, but some have special 3 am licenses.
Bars-
CBGB-3163 S Grand Blvd, Saint Louis, MO 63118-So this is weird, a 25 year old dive bar supposedly unrelated to the former legendary NYC bar with occasional live bands and cheap "buckets of gin"
Failoni's Restaurant-6715 Manchester Ave, St. Louis, MO 63139-Since 1916, More of a Bar with Pizza and a specific brisket sandwich and some live music but of the bar band variety-(314) 781-5221
The Bars at Lacades Landing and Union Station Areas tend to be touristy or Frat Boy oriented.  The clubs around Washington Street seem to a little bit hipper.
The Way Out Club sounds like the joint I would go to if I lived here. The Way Out Club hosts an eclectic blend of quality live music including punk, rockabilly, garage, surf, folk and alternative, just to name a few.  2525 S. Jefferson, St. Louis, MO 63104
There is a bar/bbq restaurant called The Firehouse that has bands as well as a dance club.  It is at 3221 Olive St.  Tel-(314) 533-5263.
There is a great online article about St. Louis Dining at the website Sally's Place.
LIVE MUSIC CLUBS-Tickets for many shows available onMetrotix.
Off Broadway -An old, brick garage-turned-bar 3509 Lemp Ave, St. Louis, MO 63118
The Way Out Club-2525 S Jefferson-tel: (314) 664-7638-voted best place to hear live music, it is said to be one of those clubs you enjoy heading to, whatever band is playing.
Blueberry Hill -6504 Delmar Boulevard , St. Louis (314) 727-0880-Live music club/restaurant/bar with what is said to be the best burger in the city. Also the duck room is here where Chuck Berry performed over 200 times.
Mississippi Nights-914 N First St , St Louis (314) 421-3853
Creepy Crawl-412 N. Tucker Blvd., St. Louis (314) 621-9019-punk rock club.
The Hi Pointe-1001 McCausland Ave.,St. Louis, MO 63117
The Pagent-6161 Delmar Blvd. St. Louis.-314-726-6161
Galaxy -1227 Washington Ave.-St. Louis, MO (314) 231-2404-bands like the Donnas play here.
The Rocket Bar-2001 Locust-314-588-0055
The Billiken Club is located in the lower level of Saint Louis University's Busch Student Center in Midtown Saint Louis. The BSC is located at 20 N. Grand Boulevard (at the Northeast corner of Grand Boulevard and Laclede Avenue) with lots of great touring bands.
The Wedge-Live music/pizza joint-located at 442 Bates Street At the wedge formed by Bates, Virginia and Compton , St. Louis, MO  63111  314.351.1200
The Tap Room-2100 Locust-You have to look real hard to find the live music link waaaay at the bottom, but they get some great bands…..
Off Broadway-A locally owned music venue and nightclub 3509 Lemp Ave  St Louis, MO 63118 (314) 773-3363
The Firebird -Live music venue in St. Louis, Missouri · Midtown: 2706 Olive St, St. Louis, MO 63103 (314) 535-0353
Foam – coffeehouse/bar offering quirky specialty drinks, with a super duper tiny stage area for live indy music. 3359 S Jefferson Ave, St. Louis, MO 63118
Dance Clubs-
Velvet Lounge1301 Washington Ave at: Tucker-tel: (314) 241-8178-voted best dance club in St. Louis, this place gets lots of celebrity DJs like Alex Reece.
Karma-1624 Delmar Boulevard , St. Louis (314) 621-8057 just off the Washington St. Club area.  Also home to medium sized alt band gigs.
Record Stores-
Sound Revolution-10075 Lewis And Clark Boulevard-St Louis-tel: (314) 388-2666
Euclid Records-4906 Laclede Ave.-St Louis-tel: (314) 361-7353
Vintage Vinyl-6610 Delmar Blvd.tel: 314-721-8115
Amusement Parks-
Six Flags St. Louis-Eureka, Missouri-144 Allenton/Six Flags Road, Eureka, Missouri 63025 Phone Number: (314) 938-4800
Bourbon, MO
Eats-
Circle Inn Malt Shop-171 S Old Hwy 66, Bourbon, MO 65441  (573) 732-4470-Classic Route 66 burger and Malt shop
Cuba, MO
Hotel-Wagon Wheel Motel-901 E Washington St/Rt 66
Cuba, Missouri, MO 65453 (573) 885-3411 Old Roadside Motel being restored.
Eats-
The Fourway-102 W Washington Ave, Cuba, MO 65453 (573) 885-3004-Fancy diner in old restored roadside gas station complex.  Also Baklava.
Ferguson, MO
Eats-
Ferguson Burger Bar & More (9120 West Florissant Avenue, Ferguson; 314-388-0424-Home of the garbage burger, special blend of spices that are mixed into the ground beef,  grilled on a flat-top and served on a buttered bun with lettuce, onions, mayonnaise, American cheese and a fried egg.
Frontenac, MO (Greater St Louis)
Eats-Grassi's Ristorante & Deli-10450 German Blvd, Frontenac, MO 63131(314) 994-1111-50 plus year old counter service italian spot with signature sandwiches like a sausage sandwich and "Vitos House", a hot ham and beef all served on garlic bread with a house salad, and chili mac. Also like most italian spots in the area, toasted ravioli and gooey butter cake.
Kirkwood, MO (Greater St. Louis)
Eats-
Spencer's Grill-223 S Kirkwood Rd, Kirkwood, MO 63122-Since 1947, Breakfast and Lunch with Smash Burgers
Neelyville, MO (State Line of AR/MO at Mammoth Spring)
Eats-Taylors Stateline Travel Center And Longhorn Grill, 21761 Highway 67 South, Neelyville, MO 63954 +1 573-989-3822 amazing classic restaurant in a truck stop.
St. Charles, MO
Eats-
Hendricks BBQ -1200 South Main Street, St. Charles; 636-724-8600-get the ribs
Kansas City
Kansas City has its own page now HERE
Shawnee Mission, KS (Greater Kansas City Area)
Eats –
Johnny's BBQ -5959 Broadmoor Street  Shawnee Mission, KS 66202 Was on Triple DJ.  Smoked chicken that they then fry, Ribs, Pulled pork and smoked meatballs!
(913) 432-0777
Branson, MO
Not a lot of Hip in Branson, but you can Drive to Springfield, MO to escape as its a college town and maybe go to the outland.
Amusement Parks-
Silver Dollar City-100 Corporate Place, Branson, MO 65616  (800) 952-6626
Eats-
If you are in Branson, Drive over to Ozark for the throwed rolls at Lamberts for sure
Dannas BBQ-Built in 2001, burned down in 2002, Reopened 2003-good bbq Joint 963 St. Hwy 165 , Branson, Mo., 65616 Amazing burger on Garlic Toast.
417-337-5527 Closed Sunday, Thanksgiving Day, Christmas Day
Billy Bob's Dairy Land-1510 W 76 Country Blvd – Branson, MO 65616
417.337.9291 ,  big burgers, handmade every day
The Shack Cafe-108 S Commercial St, Branson – (417) 334-3490 Chicken fried steak and your meat and threes…
Carthage, MO
Drive In Theater-
66 Drive In Theater, 17231 OLD 66 BOULEVARD , Carthage, MO 417-359-5959-highly recommended by drive in enthusiasts.
Columbia MO
Maneater Student paper-check their city listings
Record Stores
Salt of the Earth-207 S. Ninth St. 874-0045-Indie specialists
Slackers CDs & Games-1020 E. Broadway, Suite G- 442-3133
Streetside Records-222 E. Broadway-875-7105
Whizz Records, 23 N. 10St, Columbia, MO, Phone: 443-1222
Live Music
The Blue Note-17 North 9th St, Columbia MO 65201 573-874-1944
Music Cafe -120 S. 9th St.,Columbia, MO (573) 815-9995
MOJO's -1013 Park Ave.-Columbia, MO  (573) 875-0588-pretty poppers the Waxwings will play here.
Eastside Tavern-1016 E. Broadway
Hearnes Center -260 Hearnes Center-Columbia, MO (573) 882-2056-the big acts play here.  Weezer, etc.
Rose Music Hall – 1013 Park Ave, Columbia, MO 65201
Phone:(573) 875-0588
Osceola, MO
On the great back road Rt. 13, Cheese Shop Osceola Cheese makes a welcome stop.  Tons of cheese and store made snacks, jams, mustards and tons more. Osceola Cheese Company, 3700 NE Hwy 13, Osceola, MO 64776
Richland, MO
A friend had mentioned a restaurant that is in a cave near St. Louis.  You drive along and get to a gravel road with a small sign that says "Caveman BBQ" which was a previous incarnation of the restaurant.  The gravel road is a little unsettling but after a couple of miles you get to a parking lot, where you are picked up in a van and driven up to a driveway where you take an elevator up to a fancy restaurant in a cave.  The furnishings aren't that nice, but there are waterfalls and a live piano player when we were there and the food was pretty reasonable and good.  And its in a cave!
Update-Sadly this has closed
The Cave 
26880 Rochester Rd.
Richland, MO 65556
(573) 765-4554
CLOSED Monday & Tuesday
Salem, MO
Attraction-Bo's Hollow-22516 Bo's Hollow Lane-Salem, Missouri, 65560 replicates a vintage ozark town.  Its hard to get to and very unusual.  BBQ joint, home made Jerky, Model A rides and more.
Sedalia, MO
Eats-Wheel Inn Drive In-Home to the Guberburger, a hamburger covered with peanut butter.  This restaurant was featured in PBS's Hamburger America.
1800 West Broadway Boulevard-Sedalia, MO 65301
660-826-5177
Springfield, MO
Eats-
Casper's-601 W Walnut St, Springfield, MO 65806-Old timey chili joint thats been in business for 101 years!! Only open during winter months. Get a burger too.
Ozark, MO(near springfield)
Eats-Lamberts cafe-southern food.  Famous for throwing big dinner rolls around the room. also locations in Sikeston, MO,  and Foley, AL.  One of the best meals we ate on our big road trip in 2009.   Heaping portions of food like Chicken and Dumplings, Ham, Roast Beef, all served with sides and "pass arounds", even more side dishes for you to enjoy.  Delish!
Steelville, MO
Eats-
Dairy Isle & Grill-502 W Main St, Steelville, MO 65565  (573) 775-5388-Classic Window Ice Cream Shop plus burgers, dogs, Chili cheese fries
Rich's Famous Burgers – 100-124 Pine St, Steelville, MO 65565 (573) 775-8888-Big Tasty hand pattied burgers.
Uranus, MO
An entire town on route 66 full of puns and shops like Uranus Fudge shop.
Valley Park, MO (Greater St. Louis)
Dalie's Smokehouse -2951 Dougherty Ferry Rd, Valley Park, MO 63122(636) 529-1898-Beautiful ribs and burnt ends.
West Plains, MO
Eats-
Dairy Princess – 117 W Broadway St, West Plains, MO 65775  (417) 256-4385-Drive in serving Maid rite style loosemeat sandwiches, which are sort of like taco meat on a bun but is better than it sounds.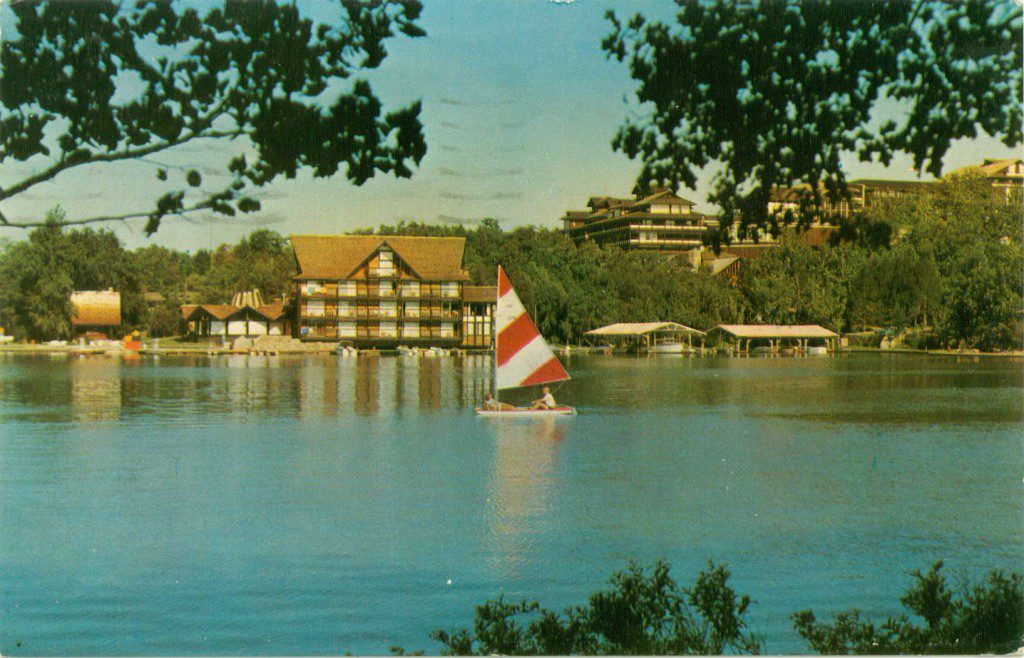 vintage postcard of the sadly defunct Roy Rogers and Dale Evans museum