One of the great roads is US-1, also known as Route 1 in Mass. While there are certainly strip malls and other boring normal things, Saugus is loaded with amazing Roadside attractions. Theres also the fantastic but now closed Weylus site, which was a giant Chinese restaurant that went under, leaving an amazing Pagoda that is just ripe for the ambitious entrepenuer.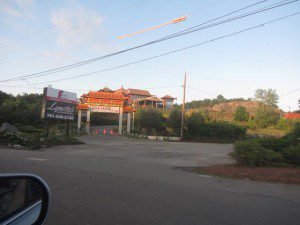 The Vacant Weylus Above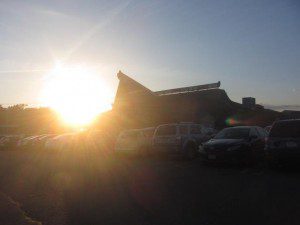 Kowloon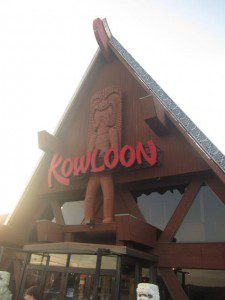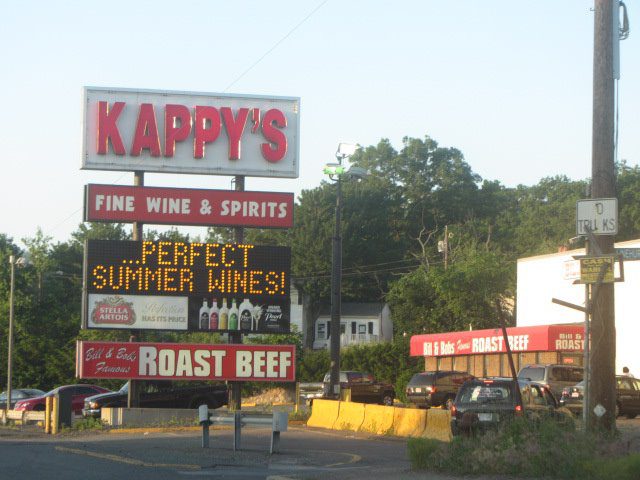 One of many famous Roast Beef places in New England
Prince Pizza has its "Leaning Tower of Pizza" Prince Pizzeria is 517 Broadway (Route 1), Saugus. (781) 233-9950.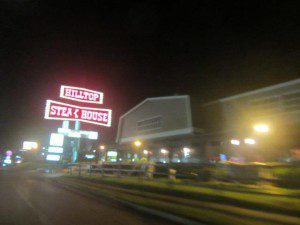 Meat Mecca Hilltop Steakhouse, with its 60 foot neon cactus and herd of plastic cows. You also get treated like cattle.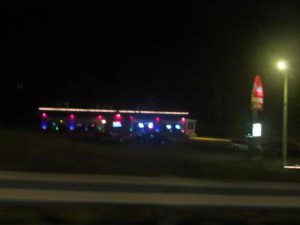 Drove too fast to catch the name of this trashy bar.
Nearby but not on Route One is Kanes Donuts. They Make a donut the size of your head. Click thru for a post from New England Bites.
From New England Bites