du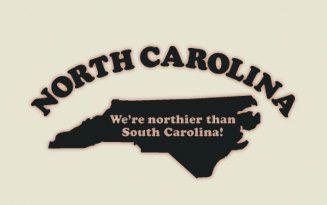 North Carolina Tips
BBQ Jew does a great blog of Carolina Chopped BBQ
Carrboro, NC (Chapel Hill)
Venues-The Station – 201 E Main St, Carrboro, NC 27510 til 2 AM  (919) 918-3923
The Room, formerly Mojos-1812 Montford Dr-Charlotte, NC-(704) 523-2291-some indie shows come in, but its more techno.
Jeff's Bucket Shop- 1601 Montford Dr., Charlotte, NC-small bands play there, mainly college bands, but it's a good congealing spot for dating and maybe drinking a Shirley Temple
BBQ King– 2900 Wilkinson Blvd, Charlotte, NC 28208, 704-399-8344-carolina style minced bbq in vinegar sauce. plus a special fried chicken dipped in bbq sauce and then fried again…..
Durham, NC/Raleigh, NC
The Local alternative paper for Raleigh/Durham is the Independant.
Eats-Make sure you eat at one of the many locations of the CHAR GRILL or COOK OUT.  At char grill they have delicious gigantic hamburgers and bright red slaw dogs.  You order with a golf pencil and mark off your choices on a card and drop it in a slot. There is no human interaction until you pay.  Also in town, lots of BOJANGLES fried chicken.
Live Music-
Duke Coffeehouse – Crowell Building, Epworth Dorm Ln, Durham, NC 27705 til 2 AM
The Brewery-3009 Hillsborough St. Raleigh 919.834.7018-despite its yuppie name, this place gets a lot of great and diverse bands.
Lakeside Lounge-227 S. Wilmington St. Raleigh, NC 27601-sister club to NYC's East Village bar of the same name. 919.833.6557
The Ritz-2820 Industrial Drive-Raleigh,  NC   27629
Deep South the Bar-430 S Dawson St, Raleigh, NC 27601
The Pinhook-117 W Main St  Durham, NC 27701 (919) 667-1100
Bar-The Green Room-1108 Broad St-Durham, NC 27705  (919) 286-2359-Old Dive bar pool hall.  Kinda fun
Lexington, NC
Little town loaded with Carolina BBQ
Eats-
Lexington Barbecue -Barbecue Restaurant- 100 Smokehouse Ln, Lexington, NC 27295
Phone:(336) 249-9814-skip the fries, get the pulled pork, unusual dark "red" slaw, finger sized hush puppies and Onion rings.
Monroe, NC
Eats-
Duke's Grill -1114 Concord Ave, Monroe, NC 28110 (704) 283-4960-carolina style cheeseburgers, slaw dogs
Salisbury, NC (between Charlotte and Winston Salem)
Eats
College Barbecue ?- 117 Statesville Blvd, Salisbury, NC 28144 (704) 633-9953 most days til 8, with the witch doctor, cherry sprite, cheerwine and dill pickles
Shelby, NC
MUST VISIT!!!!
Eats-
Red Bridges Barbecue Lodge-2000 E Dixon Blvd,Shelby, NC 28152 (704) 482-8567-Amazing sign and restaurant. Great chopped BBQ, "red slaw", Skinny hush puppies and amazing fries. Rings are tempura style that I am not a fan of. Also try Mama B's pimento cheese
Siler City, NC (Near Greensboro)
MUST VISIT
Eats-Johnson's Drive-In-Restaurant with perfect burgers and chili slaw dogs since 1946.  They use Velveeta!  1520 E 11th St, Siler City, NC 27344
NC MUSIC LINKS
Chapel Hill Clubs–
Triangle Rock NC clubs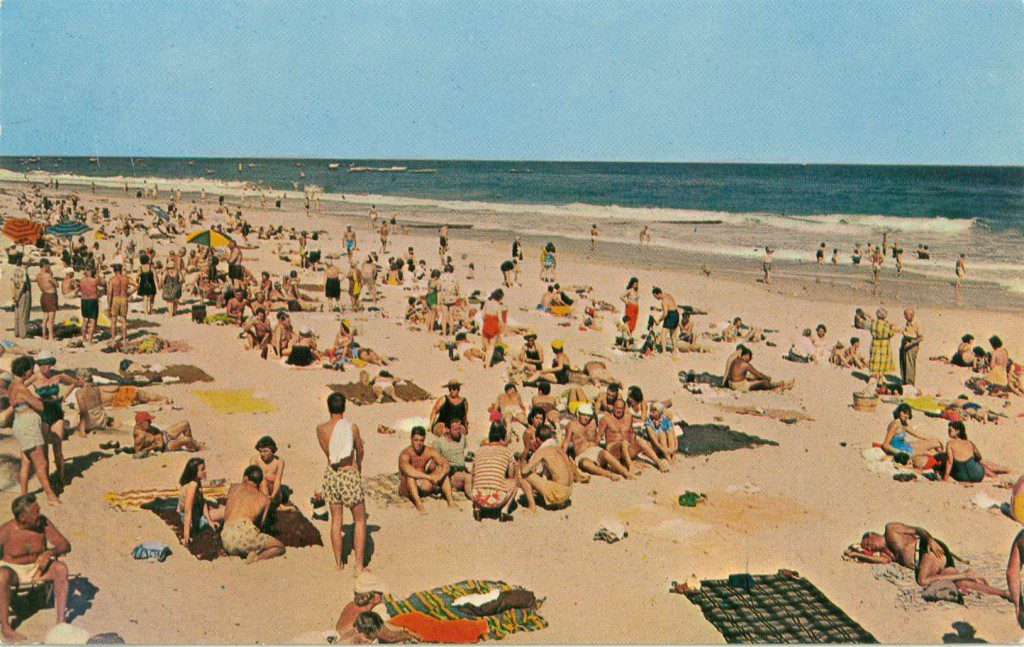 postcard from Topsail Island, NC 1965