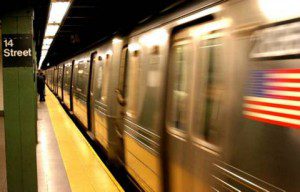 NYC Visitors Guide
Visiting NYC in the future? Well, here are some tips for you trip:
You can also view more NYC tips here.
And also some NYC Weekly Tips here.
For the other trendier scene Click here for a few tips.
Time Out New York has a great article on late night NYC Shopping.
Find Cheaper lodgings by renting out apartments for the night at Roomerama.
A small tour of Nicola Tesla Sights.
One of the best things you can do for sightseeing is taking the Staten Island Ferry that leaves from Battery Park. It gives you a great view of the harbor, Statue of Liberty and much of lower Manhattan. And best of all, ITS FREE!!!! Even if you live here, its a great place to take a date, and you get to set foot in a borough that many Manhattanites have never ever been to!
Better than museums because they are free! Galleries abound in NYC. All are free and most are open Tuesday to Saturday, 11 am to 6 pm. Chelsea art galleries has a great list of current shows, and you can map your own tour. Or look for my free guided tours on the NYC events page. Many times during a month there are opening parties for shows at these galleries. The Douglas Kelly list and art cards have many of these openings. Most are 6 pm to 8 pm and are free and open to the public and have free beer or wine. Gallery guide lists openings too, but you have to look up the addresses of the galleries yourself, and they sometimes have inaccurate information.
Live Music: My favorite thing about NYC is the live music. We have tons of it and much of it is free. During summer months The Central Park Summerstage, Prospect Park Bandshell and Battery Park all host concerts that are fantastic and feature some very amazing acts. Also during the summer, don't miss the MERMAID PARADE in Coney Island. It is a must see experience. They also have lots of fun summer events on that page.
Other great FREE and cheap music venues are Cake Shop, Ottos Shrunken Head, and Pianos. Also check with Ticketweb for listings to Mercury Lounge and Bowery Ballroom listings for some great and resonable shows in amazing venues and Oh My Rockness.
There are also tons of amazing bars and clubs. Some nights I highly recommend are Ursula 1000 DJing at various locations. And saving the best for last, the website myopenbar.com has places to get FREE ALCOHOL and Shaw Promotions lists pretty much the best parties in town, including the infamous Trash parties.
For a very good night of Barhopping, check out Beauty Bar (231 E. 14 St. between 2nd and 3rd avenues) is a bar in a former beauty salon. Then for some die hard New York party action head to Lit, 93 2nd Avenue at 5th Street.
In another direction not far from Beauty Bar is Ottos Shrunken Head, home to Hipster Travels own Copycat night, a night of cover songs, which happens every other Wednesday. DJ Xerox spins the cover songs from ten pm on, with live bands whose sets must be at least half cover songs. Lots of different events here, including a Tuesday Goth Party and legendary monthly die hard rockabilly parties, plus some indie rock too. Best of all, virtually every event is free, with the bucket passed for tips for the bands. Vintage Photo booth too.
For Scenester parties check the website of Shaw Promotions.
Or for more casual scenester and rock and roll hangouts head to Niagara- 112 Avenue A at 7th Street, Lit Lounge- 93 2nd Avenue at 5th Street, Black and White -86 E 10th Street Between 3rd and 4th Avenue (too tiny to dance)and on occasion, Sway, all the way across town at 305 Spring St, especially for their Sunday night Morrisey night.
Decent Music Venues:
Bowery Ballroom-Delancy and Bowery.
Cake Shop-Ludlow St between Houston and Stanton-Some of the best booking of bands in the East Village nowadays.
Mercury Lounge (217 Houston St.@ Essex, 212-260-4700)
The Knitting Factory (74 Leonard St. between Broadway & Church, 212-219-3055).
Pianos– Ludlow Street and Houston
Gee, Mr. Hipster Travel guy, now we have all the venues, but who should we SEE since we don't know anything about these local acts.
Well, since you asked, consider yourself in good hands when you see any of the following: Madam Robot and the Lust Brigade, The Dead Betties,Des Roar, The Vesties , The Bitter Poet, Palomar, the Faux french sounds of Les Sans Culottes and tons more. I recommend you pick up the Village Voice and Time Out NY and scour the listings when you get here, or check out Ohmyrockness.com who snobbily only list cool indie rock bands, which is indeed the way it should be done. And Garage Punk NYC, which only list cool balls out punk rock, garage and Psychobilly stuff. The voice is free, TONY is a few bucks, but it will save you time and show you the lastest restaurants and even recommend sights and street fairs.
Record Stores
Other Music-15 East Fourth Street between Broadway and Layfayette.
Performance-
The Kitchen and PS 122 Have unique performance events.
Le Scandal is an old fashioned Burlesque/Cabaret Show, currently at the THE CUTTING ROOM-19 West 24th Street (between the 6th Avenue and Broadway) Every Saturday, 11.30 p.m This show is expensive.
The Slipper room has lots of inexpensive Burlesque and Rififi has free and cheap comedy and burlesque shows
Art Stuff-
The only possible Michelangelo statue outside of Europe lies in a building lobby at 972 Fifth Avenue at 79th Street. 212-439-1400. If you cant find it, ask where the cupid is.
Also on Bleeker in front of the NYU Dorms is a Picasso Sculpture in front of Silver Towers, 110 Bleecker St. Between La Guardia and Mercer.
Art-
(both closed for the summer)
The New York Earth Room by Walter De Maria is located at 141 Wooster Street between Houston and Prince Streets.
Dream House by Lamont Young-Sound and Light Environment-Extended Exhibition at MELA Foundation, 275 Church Street, 3rd Floor between Franklin & White Streets in Tribeca
Eats-
You can eat cheaply on your trip. Its pretty easy.
Falafel-Mamouns Falafel has $2.50 falafel and $4.50 delicious lamb schwarma sandwiches. Two locations. 22 St. Marks Place, New York, NY 10003 and in the West Village, 119 Macdougal St.
Greys Papaya has really cheap and tasty hot dogs. $1.25 each. 72nd Street, Upper West Side and other locations
Sea and Spice Thai restaurants. Both the Sea and Spice brand restaurants have great cheap thai food. You can't beat their lunch deal, where til 4 pm you can get an appetizer AND entree for around $7.
Shake Shack-Legendary burger joint also selling chicago style hot dogs in madison square park. Lines can be outrageous, but worth the wait. Go when its raining for faster service. In the park at 23 Street and Broadway but go to one of the other locations for much shorter waits.
Dinosaur Bar-B-Que, A genuine Honky Tonk Rib Joint, 646 W 131st St at the West Side Highway. Worth a trip on the 1 train to 125th street, then you walk towards the highway. They have a "sweetheart deal" where you get a full rack of ribs and four sides for about 24 bucks. Best bbq in town for sure.
The Brooklyn Scene
Williamsburg gets lots of props for having a great scene and lots of great stuff, but I still prefer Manhattan. However here are some spots said to be cool. You can also check out Free Williamsburg. Their info may not be the most up to date though. Theres lots of art galleries scattered about which you can see listed at the Williamsburg Gallery association site. They have monthly events where all the galleries stay open late on Fridays on the second Friday of the month.
More Art, that you can actually afford.
Steve Keene, a low budget artist has opened a studio in Brooklyn
SKSK IS OPEN SUNDAYS
2PM TILL 6PM
WE'RE AT 85 WYTHE STREET BETWEEN N 10TH AND N 11TH
WILLIAMSBURG, BROOKLYN
ENID'S -560 Manhattan Ave., Brooklyn, (718) 349-3859 -Greenpoint. Cheap beer, and hot Southern cooking.
Knitting Factory-huge music venue, formerly located in manhattan
Public Assembly-Big Williamsburg music venue.
PETE'S CANDY STORE-709 Lorimer St., Brooklyn, NY,(718) 302-3770 – Housed in a former soda fountain and in a lonely section of town.
VERA CRUZ -195 Bedford Ave., Brooklyn, NY, 11211; (718) 599-7914
The Mexican restaurant contains a rear garden.
The Abbey-536 Driggs Ave. (between N. 7th & N. 8th), pool table, a pinball machine, in the back. Friendly divey bar and a good place to hit before heading over to Northsix.
Barcade-388 Union Ave, Brooklyn, NY – 718-302-6464 – tons of classic arcade games like Moon Patrol, Centipede, Frogger, and Donkey Kong,and Zaxxon.
Brooklyn Brewery-79 N. 11th St., (between Wythe & Berry) 718-486-7422. A brewery, not a bar, but you can visit Friday night for their happy hour. Or, you can come on Saturday afternoon and get loaded for free during their mini-tour of the brewery.
Daddy's-437 Graham Avenue, 718-609-6388 L train to Graham Ave. All the juices are fresh squeezed in the drinks. Owned by the band the Rogers Sisters
Trash-256 Grand St. at Roebling, Brooklyn, NY -Formerly known as Club Luxx, now known as Trash, a dive bar with a pool table, and car seats, along with an automatic french fry maker and a movie theater hot dog machine.
Union Pool- 484 Union Ave., at Meeker (under the BQE) (718) 609-0484
[L to Lorimer Ave] an old pool supply shop. True outdoor patio. Sleek feel.
The Warsaw-261 Driggs. This place used to have tons of events but most have died down. The bar is still open and they serve polish food there.
Park Slope Area
Union Hall-Union St in Park Slope, owned by pedigreed indie rock royalty.
Eats-
JUNIOR'S RESTAURANT -386 Flatbush Ave., Brooklyn, (718) 852-5257-World-famous cheesecake, and tons of delicious jewish inspired food. Like the Rascal House in Miami.