Archive for Food
Village Coney-418 E Whittier St, Columbus, OH 43206
O'Reilly's pub-2822 N High St, Columbus, OH 43202
One of the many places I have yet to get is Portland. Just found out I am going to be missing out on an old school joint that is about to close, Country Bills
What if someone gave you Bills?
While this building isn't old, the restaurant itself is. The original locations closed and moved, yet this masterpiece of Hearty food lives on, with prices from another decade. The menu is starch, starch and starch with only delicious fresh cole slaw to break it up. I had the meatloaf, while my friend had the specialty chicken pot pie. Definately worth a trip.
One of the great roads is US-1, also known as Route 1 in Mass. While there are certainly strip malls and other boring normal things, Saugus is loaded with amazing Roadside attractions. Theres also the fantastic but now closed Weylus site, which was a giant Chinese restaurant that went under, leaving an amazing Pagoda that is just ripe for the ambitious entrepenuer.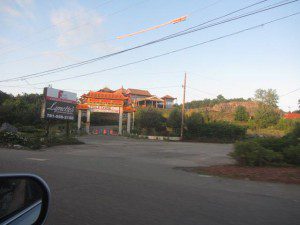 The Vacant Weylus Above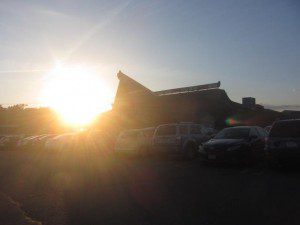 Kowloon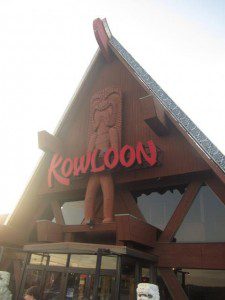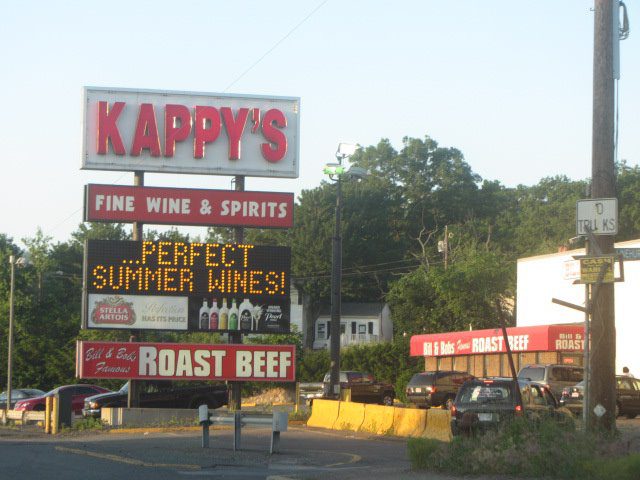 One of many famous Roast Beef places in New England
Prince Pizza has its "Leaning Tower of Pizza" Prince Pizzeria is 517 Broadway (Route 1), Saugus. (781) 233-9950.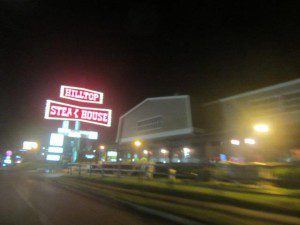 Meat Mecca Hilltop Steakhouse, with its 60 foot neon cactus and herd of plastic cows. You also get treated like cattle.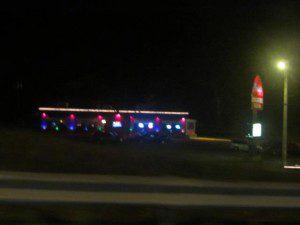 Drove too fast to catch the name of this trashy bar.
Nearby but not on Route One is Kanes Donuts. They Make a donut the size of your head. Click thru for a post from New England Bites.
From New England Bites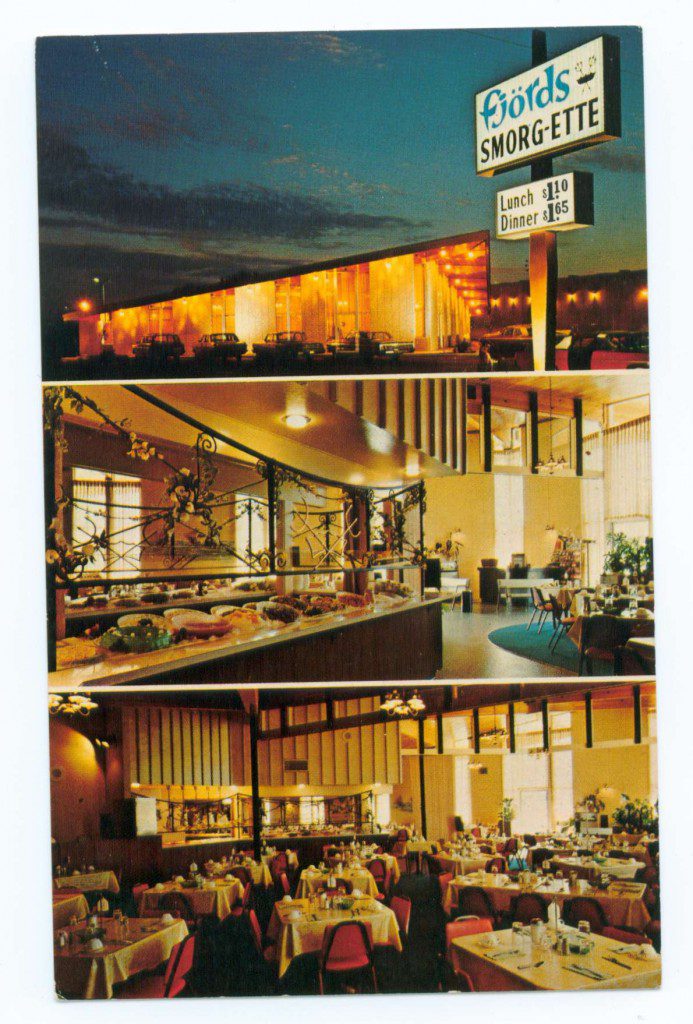 Vintage Postcard for Fjords Smorgette
Before all of America was fat, and perhaps influenced by Abba, but probably not, there was a Swedish explosion in America. In South Florida, where I grew up, we had Sweden House. Everyone was going overboard for Smörgåsbord. I cannot recall if I actually ever ate at one, but I definately passed them.
Recently I ran across the top postcard for Fjords Smorg-ette. Clearly on the West coast they knew those blurpin Californians would not get on bord with such a long name.
If I recall correctly, Sweden House restaurants ran all the way up the East Coast. A quick search of Fjords yielded only a sole vacant location with a facebook page. If you have time, you should search youtube for Sweden House commercials. They are 70s perfection. I wonder what caused the Smorgas-armageddon? Though we still have places like Golden Corral, they just don't seem to have the same charm.
Sweden House at Ultraswank.
Sweden House at My Florida History.
Fjords Facebook Page.
Theres an Argentinian Churro joint I enjoy visiting in the North Beach area of Miami Beach called Manolo. I liken it to an Argentinian Dennys and I thought it was a huge chain. Turns out there are only a handful of them. I love these Tin Plate sandwiches, lightly toasted crustless sammies with things like olives and ham. I've not had the placemat recommended bacon pizza. The desserts are phenomenal or should I say FLANnomeneal!
being bought out
. The claim is that they will still sell Isalys specialties, but somehow it will not be the same.
One of the few things that makes me keep my sanity when I visit home in Miami, Mario the bakers used to have a classic stand alone restaurant on the West Dixie Highway, but has now moved to US1. The Garlic Rolls, perhaps the best in the Universe remain Amazing, but now its in a shopping Mall. Progress